Welcome to Share It Saturday! It's a brand new month & I am ready to check out all of your bloggy awesomeness! I hope you will take a minute to browse some of the other links after you share yours. I appreciate each and every one of you coming back each week.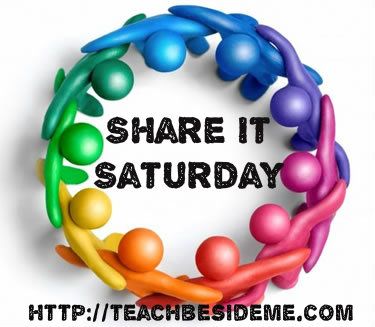 Share It Saturday is Co-hosted by Lisa from Golden Grasses and Sugar Aunts.
Now, it's time to begin the blog party... Before we begin, let's review the rules.
You may share any educational ideas, crafts, projects, recipes, etc. (please no giveaways)
Link up a few things if you would like ~please stick to new posts & no more than 3
Have a link back to this post if you are participating ~on your blog or in your post
If you link up, click on at least one other link for each one that you share.
You don't have to comment or follow, but I really do love both of those things! (A Lot!)
Visit the co-hosts and say hello (Please follow along, too!)
HAVE FUN! Thanks for Playing!