Have you seen those Foam Letter Stickers? They have them at the dollar store here. We love using them for all kinds of projects. This week I made the kids a little word search with them. I put in a few smaller, easier words that they know and filled it in with other letters.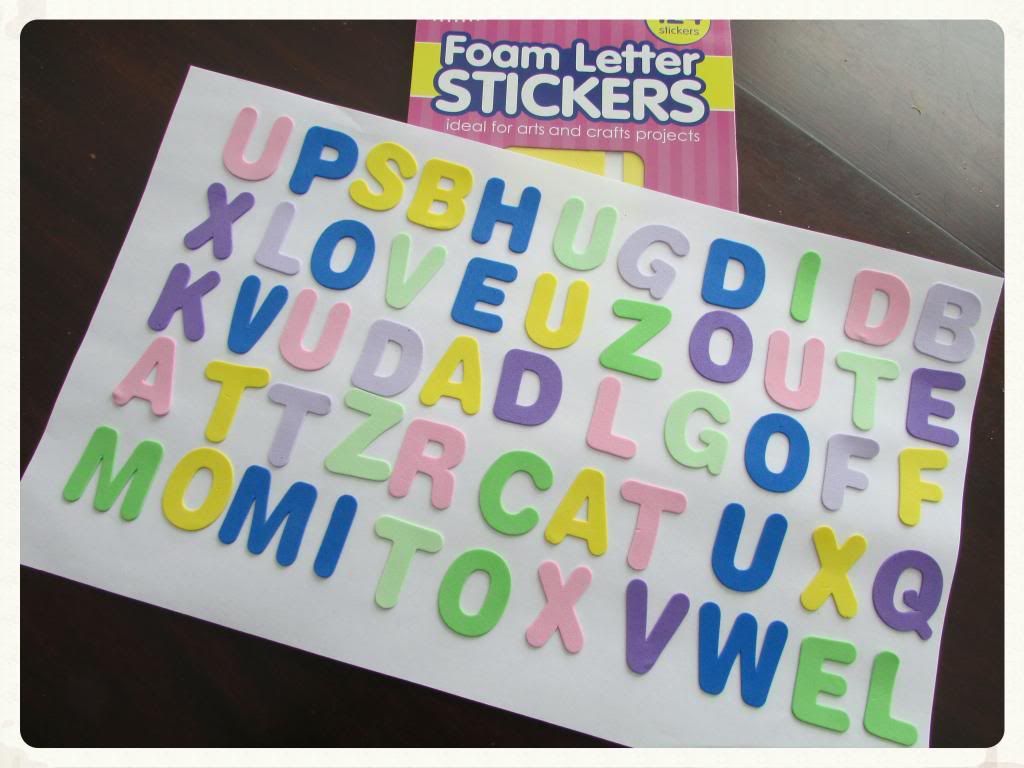 They circled the words they found. Then I made it even more educational and had them write the words they found, too. They didn't notice that they were practicing reading, writing and spelling all at once, because it was fun!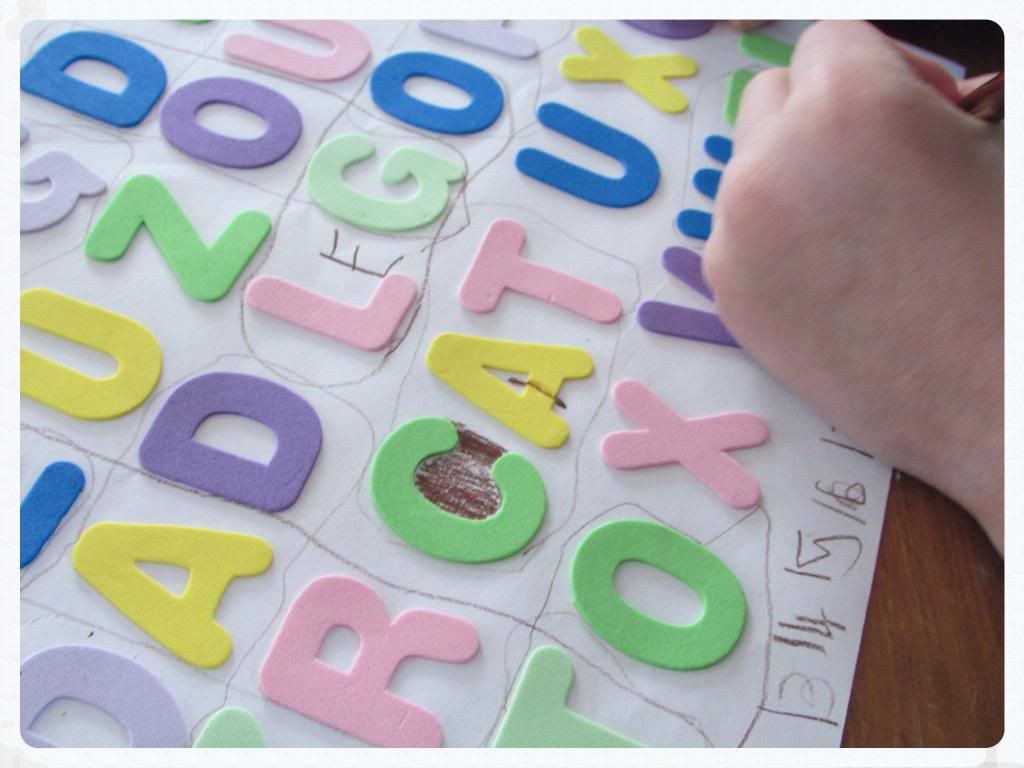 I loved the way my son added in a letter to make one of his favorite words.